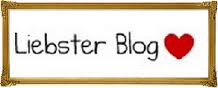 The lovely Charlotte at
A Cottage in Totteridge
was sweet enough to give me a little award the other day, which was a real boost to me, in the middle of trying to get my ducks in a row for the new flower season and wondering if I was going to be good enough etc etc! I have been rather slow to post about this, and in the mean time, Katie from the gorgeous blog,
The Vintage Squirrel,
passed on the same award. Well, I tell you, I'm on cloud 9 tonight! I am rather hopeless in the comparing myself to others stakes, and when I see the wonders that others achieve with their flowers and metals, and how beautifully they blog about them, I often feel slightly deflated - not full-blown insecurity mind, just vaguely twitchy. Not an attractive trait, I know, I'm working on it! So the fact that two very kind readers have picked Wild Acre is very encouraging and big thanks to them. Please check out their blogs, they are warm and creative places. The idea is that you pass it on to up to five other blogs that have under100 followers and/or are newish (can't vouch for the figures since some don't have them published, they may have oodles).
I thought I would pass it on to a few blog writing artists and flower growers,
For soul-filled stone sculpture of quite breathtaking skill, go to
Jennifer Tetlow
's blog.
For gales of laughter amongst the determination to grow and sell flowers, see
JWBlooms
here, and
Higgledy Garden
here.
For a mama with a fantastic drawing and painting skills, go to
Lovebird Stationary.
In addition, they are all fab people, two of whom I have been lucky enough to meet in real life. Enjoy!