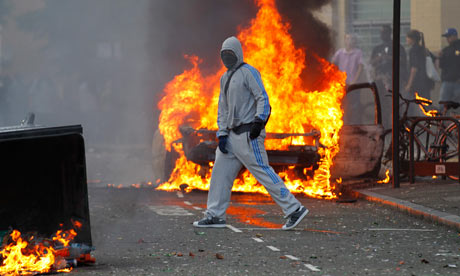 credit:Guardian newspaper
My memories of Kefalonia have been increasingly shunted aside by the horror of violence sweeping London and other British cities.
I am a Londoner born and bred, my family live there still. I am nervous for them tonight. I am also so saddened and ashamed at the state of our society tonight, exposed and raw and ugly.
Such a deep well of hatred and anger that must be bubbling beneath the surface of so many lives. Such desperate fury. Such unspeakable disregard for any notion of right and wrong, such a complete disconnection from basic notions of respect and humanity. I want to understand, but I feel afraid of the answers.
Here are the
opinions
of one who truly knows and has spent her life working with the most desperate young people. There are no excuses as she says, but there must be some reasons? Whilst my thoughts whirl round and round, my heart goes out to all affected by the horror.